REGIONAL
By Sharon Roulier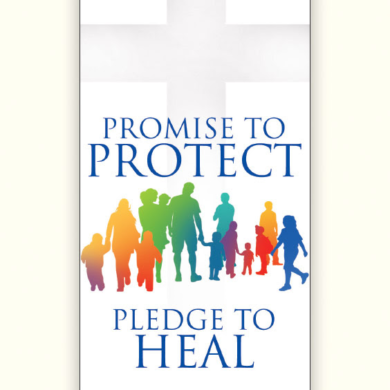 SPRINGFIELD – The Diocese of Springfield has announced changes to its policy in requiring criminal background checks, known as Criminal Offender Record Information or CORI.
The process is used throughout Massachusetts for organizations to obtain information on criminal histories to help in making informed decisions when hiring or approving work in positions of trust.
The Office of Safe Environment and Victim Assistance of the Diocese of Springfield recently completed a review of the diocese's CORI policy.
"There was a lack of clarity and consistency in our policy statements," said Jeffrey Trant, director of the diocesan office.
Trant said the new policy clearly states who is required to complete the CORI check and that there is no change in the policy when it comes to paid employees of the diocese or its parishes.
The changes in the policy are related to the requirements for volunteers.
"The new policy requires all volunteers who have direct and or unmonitored contact with children, youth, persons with disabilities, adults ages 60 and older, or any other vulnerable population to have a CORI check completed before they begin volunteering," said Trant. This must be repeated every three years if the volunteering continues.
This change removes the universal requirement mandating all volunteers to be CORI checked. It also now provides guidance on what type of volunteer work would require a CORI.
Trant also noted that the Diocese of Springfield's Safe Environment Program is "fully committed to ensuring that children, youth and other vulnerable persons who worship, study or participate in activities sponsored by churches, schools and other ministries do so in the safest and most secure setting possible."
More detailed information on the CORI check requirements can be found at iobserve.org.